The Call to Struggle Forward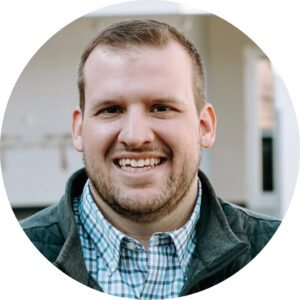 by Zach Cochran
Imagine what Adam and Eve felt when they found out about Abel's death. Can you imagine the shame? They knew their son had died, in part, because they had eaten the fruit of the tree. Their son was dead when in fact they should have been dead instead.
Imagine the shame Moses felt after he struck the rock for the second time while they were in the wilderness. He knew he wasn't supposed to call water out of the rock or strike it again. And because he disobeyed God, he was not allowed to enter the Promised Land.
Imagine the guilt David walked around with before admitting his sins of adultery and murder. He confessed in Psalm 52 that he needed the joy of his salvation restored. He knew his actions were wrong, but his sin suppressed his confession.
Imagine the shame Peter felt after denying Jesus three times even after he had been warned he would do it. Then later Jesus asked Peter three times if he loved him. Yet Peter's shame didn't keep him from leading the church.
All these men had flaws. All these men could have been written off. Many of these men wouldn't be hired in our churches today or allowed to lead our ministries. They had too much baggage and too many stains.
We Must Embrace Our Humanity
This is why we don't allow ourselves to admit the struggle. We begin to believe lies: We fear that if we let others truly know us it will hurt our ministry. We believe we can't show weakness because people will no longer trust us.
So, instead, we dehumanize ourselves. We aren't people—we are pastors. We can't struggle with sin—we are pastors. We can't get depressed—we are pastors. We can't forget to read our Bibles—we are pastors. All of the sudden, we have neglected our own souls. We don't give ourselves grace for a bad sermon. We don't allow ourselves to build rich friendships. We rarely sleep, and we find ourselves at a point of implosion.
We must embrace our humanity. We must admit that we are weak, fragile, sinful people and yet we are called by God to lead. I believe we are the best gifts to our families and our churches when we lead with our humanity and our limits.
Embrace the Struggle
Like the prophets and the apostles, we will have struggles. We will disappoint people. We will preach bad sermons. We will make bad decisions. People will hurt us and possibly turn on us. We will experience death and suffering. These things can't be avoided because the curse of sin has crept into every nook and cranny of our lives.
That is the life that God has called us to. Paul says,
"For I am already being poured out as a drink offering, and the time of my departure has come. I have fought the good fight, I have finished the race, I have kept the faith. Henceforth there is laid up for me the crown of righteousness, which the Lord, the righteous judge, will award to me on that day, and not only to me but also to all who have loved his appearing." (2 Tim. 4:6-8)
The question is not whether we will struggle, but if we will embrace the struggle and see it as a gift. We are often tempted to hide or avoid our struggles because we must continue on to the next thing. But what if God has granted us that struggle as a gift?
Jesus says, "Blessed are the poor in spirit, for theirs is the kingdom of heaven" (Matt. 5:3). Jesus says that we are blessed when we are poor in spirit, meaning we are blessed when we are spiritually needy. In my experience, people with no struggles don't see themselves as needy. What if our struggles are gifts to create a dependency on Jesus? The difficulties are real. They hurt and they wound, but they are not wasted. The struggles we have aren't lost on Jesus, and they aren't lost on our ministry.
Always Forward
In the Marvel comic Luke Cage, a barber shop owner called Pop served as a father figure in the community. His shop was Switzerland. No violence happened in the shop, just haircuts and conversations about life. Pop would tell the young men he mentored, "Forward, always forward." What he meant was that despite their situation, despite their home life, despite the issues they were involved in, they should always be moving forward. That's the prayer I have for us—forward, always forward.
In our struggle, it is okay to rest, but we are always to be steadily moving forward. The emphasis on the Great Commission over the past 20 years has had a great impact on God's kingdom, but it seems that some leaders may not have erected guardrails on the pace of that mission. Yes, the mission is urgent. We need to plant churches and grow our own church, but my fear is that this has been accomplished at the cost of the souls and lives of pastors. Pastors are being asked to step down, and some have taken their own lives over the past few years. This is why the word "forward" is critical. Forward means… forward. Forward for some may mean two steps, and for others it may mean five steps. Forward may be a few steps back before we go forward again. All of us are at different places and will move at different paces.
Jesus said it was the joy of the Lord that took him to the cross. Jesus was able to move forward even though he struggled. He wept at the thought of going to the cross, and yet he went forward.
Friend, forward is worth it. Whatever that looks like for you, continually move forward in leading yourself, the people around you, and your ministry.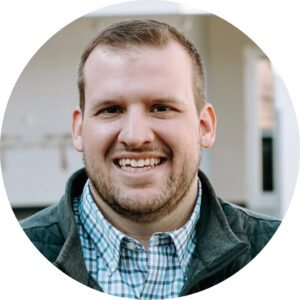 Zach Cochran
Zach is the Executive Pastor at Sojourn Church J-Town in Louisville, KY. He is married to his wife, Kaitlyn, and they have two sons, William and Caleb.
Disclosure of Material Connection: Some of the links in the post above are "affiliate links." This means if you click on the link and purchase the item, I will receive an affiliate commission. Regardless, I only recommend products or services I use personally and believe will add value to my readers. I am disclosing this in accordance with the Federal Trade Commission's 16 CFR, Part 255: "Guides Concerning the Use of Endorsements and Testimonials in Advertising."
by Zach Cochran Those that know me know the love I have for my dad. I love all my family; I love my mom and get along great with my brothers. They are amazing! In my therapeutic journey, I have discovered this deep affinity, affection, and admiration for my...