Pastor, Kill Your Inner Pharisee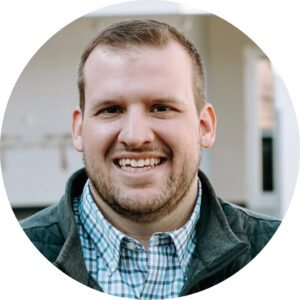 by Zach Cochran
One of the most significant memories on my journey with Jesus is the day I spent in Memphis with a friend as we talked about life and ministry while driving around the city. At the time, I was serving in college ministry. I shared with my friend the frustration I had with a particular student I was investing in, yet he continued to live foolishly. I was at the point of giving up on this student. 
But, my friend looked at me and asked something so simple and convicting: 
Was there ever a time you acted as foolish as this young man? Was God's grace sufficient to change you, but not to change him?
Chills still go down my spine when I think about those questions. 
Even serving in full-time ministry, it's alarming how easy it is to forget what we were saved from and that it was not because of our own effort, but only by the grace of God. So subtly can we start to believe that our spiritual maturity simply happened or that we've gotten to where we are merely by our effort. 
Let me give you some scenarios where this might play out:
A couple is constantly struggling with their marriage; but, instead of growing in deeper empathy for them, you grow in frustration with them. 

A person in your church isn't agreeing with you on the topic of race and justice. Instead of leaning into understanding their position, you shrug them off as a person who is unchangeable. 

You look for particular people on social media whom you know hold different opinions than you on certain topics just to feel better about yourself. 
These are real temptations and they are constant scenarios for anyone, but especially for pastors. Yet, God has not called us to bring our people toward our maturity or position. We are called to shepherd the flock of God toward the beauty of Christ. 
Here are two truths that have helped me kill my inner Pharisee: 
God is the Distributor of Faith
In Rom. 12:3, Paul commands us to think of ourselves with sobriety and not higher than we ought. Why? Because God is the distributor of faith. What Paul is arguing here is that we must think of each others' faith humbly, because our own maturity is determined by God and others' maturity is determined by God. Sure, we all have responsibility for our maturity in Christ,  yet, at the same time, God is the distributor of faith and sovereign in this process.
We Can See Beauty in the Brokeness
I always thank my God for you because of the grace of God given to you in Christ Jesus, that you were enriched in him in every way, in all speech and all knowledge. In this way, the testimony about Christ was confirmed among you, so that you do not lack any spiritual gift as you eagerly wait for the revelation of our Lord Jesus Christ. He will also strengthen you to the end, so that you will be blameless in the day of our Lord Jesus Christ. God is faithful; you were called by him into fellowship with his Son, Jesus Christ our Lord (1 Cor. 1:4-9).
Honestly, it's hard to not be cynical about this passage. It's hard to not think that Paul is just lying and being nice. But we know he's not because this letter isn't just written by Paul, but it's written by God. The people of Corinth were a hot stinking mess. They were divided. They were sleeping with family members. They were getting drunk off of the communion elements. And they were arguing over spiritual gifts. This wasn't a "thriving" church. If we were pastors of Corinth Community Church, our letter to them wouldn't open like Paul's did. 
Here is what Paul's pastoral posture invites us into: We can see beauty in broken people.
We, as pastors, must make it a discipline to see the beauty in our broken people. Because we are broken people, too. 
We have all felt the self-righteousness of being a pastor or ministry leader. And most of us feel the guilt that follows our frustration with people. God's grace is sufficient for that. In your shoot comings, God is not frustrated with you. And he invites us into the joy of caring for people with freedom that allows us to give, knowing we might not receive anything in return here on earth.  Yet it will still be worth it. 
Let's struggle forward together toward loving our people, in all their beauty and brokenness, as we kill our inner Pharisee for God's glory and Christ's Church.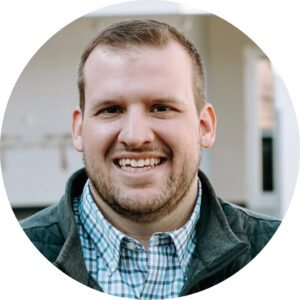 Zach Cochran
Zach is the Executive Pastor at Sojourn Church J-Town in Louisville, KY. He is married to his wife, Kaitlyn, and they have two sons, William and Caleb.
Disclosure of Material Connection: Some of the links in the post above are "affiliate links." This means if you click on the link and purchase the item, I will receive an affiliate commission. Regardless, I only recommend products or services I use personally and believe will add value to my readers. I am disclosing this in accordance with the Federal Trade Commission's 16 CFR, Part 255: "Guides Concerning the Use of Endorsements and Testimonials in Advertising."
by Zach Cochran Those that know me know the love I have for my dad. I love all my family; I love my mom and get along great with my brothers. They are amazing! In my therapeutic journey, I have discovered this deep affinity, affection, and admiration for my...