Conversations with Leaders Who Are Struggling Forward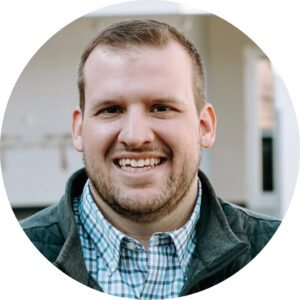 by Zach Cochran
Over the next few months I'll be interviewing leaders that serve in the local church that have embraced the calling of gospel ministry in spite of the hardship that goes with it. The goal of these interviews are to help you as readers see that you aren't the only one struggling, you aren't the only one that has that those difficult seasons, to see that other people have considered quitting too, but also that there is hope in your calling. These interviews are done in anonymity to provide a safe place for leaders to be transparent without fear.
Our interview today is with an incredible woman who serves in local church leadership. She provides an excellent insight to the experience of a woman serving in the local church.
Why did you feel called to ministry? Why did you sign up for this gig?
The call to (vocational) ministry was slow for me, and I was resistant at first. Resistance from me, confirmation from others, opportunity, and a vague mix of reluctance, excitement, and obedience preceded my felt desire and acceptance of a call to this work. That came later. A number of men and women in my life had been affirming me for ministry for a while, and it was God at work through the persistence of a few pastors along the way who gave me opportunities and encouraged me towards them, an "internship" that "tricked" me into a full-time ministry role J, and a natural eagerness growing in me for the work of the ministry that helped me take the initial leap.

But it was actually during my first experienced painful season of vocational ministry where I recall a deeply felt desire and burden to serve the local church in a way I couldn't deny. The fact that this was developing in me during a time when part of me wanted to give up, combined with some strong discipleship in my life at the time, both of these things helped me towards responding to, embracing, and deeply enjoying this assignment that God had placed on my life.
What hardship surprised you the most about ministry?
How prominent the aspect of disappointing people would be in this work. I heard once from another woman leader speaking at a conference "leadership is disappointing people at a rate that they can absorb."

How quickly (and subtly) isolation can become my reality without me intentionally fighting against it.

How big of a gap there would be between my own limitations/limitations of the local church and the needs of those we are ministering to.
What aspect of being a woman in leadership at a church has caused pain in your life?
I believe there is an underlying narrative surrounding the value of women that threatens the influencing and flourishing of women in the local church. Beginning to grasp that reality was a painful and confusing process for me. Sometimes this narrative shows up in the most heartbreaking of ways in the local church—like in stories of the devaluing and abuse of women in the church. Sometimes the narrative is less extremely represented through the absence of women in ministry. And sometimes, like in my case, I didn't think this narrative applied to me at all because of the good ministry situation I was in.

But when I started to see the subtle ways this narrative also motivated me, I began to see more of the depth of the brokenness that can result from this narrative for women in the church, and it broke me. The narrative usually starts with varying degrees of questioning our own value (where is my place?) and acceptance (am I occupying this space in an acceptable way?). Then, we may look for those answers in the messages we are taking in around us and create assumptions about what is acceptable, and then we measure our value according to those assumptions.

It is easy for me to question my value without even realizing I'm doing so. I still struggle with this at times in ways that can't be fixed by a job description, approval, or wins in ministry. The pastors and brothers I co-labor with certainly didn't write this narrative for me, and they even counter the narrative often in helpful ways, but it still shows up. This sometimes shows up in my feeling the need to continue to maintain an exceptionally high capacity for it to "make sense" why I have been given a certain responsibility, or invited to a specific meeting, or why I'm taking up a full-time spot on a small church staff. While at the same time, I sometimes feel the need to make sure my contributions aren't "too much" or out of place.

This reveals the broken ways in which I seek value and acceptance, but it has also opened my eyes to how painfully rare it is for women to have adequate influence in the local (complementarian) church. When I look to learn from other women who have navigated ministry leadership roles, there are so few to look to and even less whom I know personally.

The greater the influence I've been given, the more painful inconsistencies I see for women in ministry and in the church. I have been encouraged by the growth I've seen recently in giving women opportunities to serve and influence in churches, but I often don't see the same opportunities for personal/professional development, discipleship, soul care, friendship, failure, acceptance, being heard and/or understood, or public encouragement for women. Instead of seeing these inconsistencies as intentional moves by churches, I see them more often as consequences of women being out of sight and out of mind for so long in spaces where their voices were needed. When both men AND women aren't valuing the voices and contributions of women, the consequences can be devastating.
What has been a source of grace in your struggle?
The first thing that comes to mind—perhaps oddly so—is a reminder of the powerful and beautiful way that the goodness of God motivated the Canaanite woman in Matthew 15. Amidst humiliation and apparent dismissal and rejection, she persisted in faith towards Jesus. It clearly wasn't acceptance that she was desperately after, because in her mind, the "crumbs" were sufficient to restore, and she wasn't having anything else but Jesus and His goodness in her need. Belief in His goodness and power motivated her to persist in faith, and I love how Jesus draws this out of her here.

I think of how quickly I can tend to shrink back, and how little my faith is in the goodness of God when I'm ready to abandon ship at the first sign of disapproval. When the same men that I fear disapproval from encourage me to persist through difficulty with whatever I'm bringing to the table, it helps to point me to the goodness of God that compels me to push past disapproval and persist in faith. 

I was given a "seat at the table" early on in ministry, and my pastors have kept that seat reserved for me, and I am so grateful for this gift and their partnership. However, after 10 years of full-time church ministry, while never lacking in opportunity, perhaps the most meaningful, practical means of grace for me is still their curiosity. This is the kind of curiosity that is courageous and compassionate.

Nothing quiets the value-narrative (mentioned above) for me quite like when I am asked something about my perspective, my ideas, my story, or my experience of something. When I hear another woman called by name and asked for any of those things, it still takes me back. Curiosity tells the woman being asked, and every other woman in the room, that they have value and that their voices are wanted. Curiosity is such a beautiful gift we have to offer one another.
Why continue on? What motivates you to continue doing ministry knowing how hard it is?
There is something about the work of the ministry that keeps me constantly aware of my limitations and need for Jesus. I also have the deep desire to see (all) people welcomed in, come to faith in Jesus, but also to see them flourish and truly belong in the local church. I also find a unique joy in getting to minister in the context of a team that trusts and is for one another. I love getting to champion vision through mobilizing, leading, and creating, but I also delight in getting to help champion, forward, and serve the ministry and vision of our pastors behind the scenes.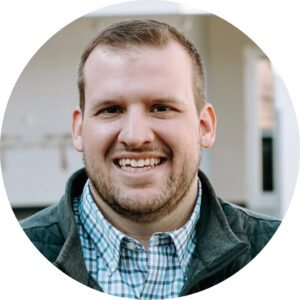 Zach Cochran
Zach is the Executive Pastor at Sojourn Church J-Town in Louisville, KY. He is married to his wife, Kaitlyn, and they have two sons, William and Caleb.
Disclosure of Material Connection: Some of the links in the post above are "affiliate links." This means if you click on the link and purchase the item, I will receive an affiliate commission. Regardless, I only recommend products or services I use personally and believe will add value to my readers. I am disclosing this in accordance with the Federal Trade Commission's 16 CFR, Part 255: "Guides Concerning the Use of Endorsements and Testimonials in Advertising."
by Zach Cochran Those that know me know the love I have for my dad. I love all my family; I love my mom and get along great with my brothers. They are amazing! In my therapeutic journey, I have discovered this deep affinity, affection, and admiration for my...